The highest quality sails
in the world
In order to achieve the super high standards that Dave Ezzy demands in all Ezzy sails, they created their own factory in Sri Lanka, so they not have amazing performance, they are also built both tough and light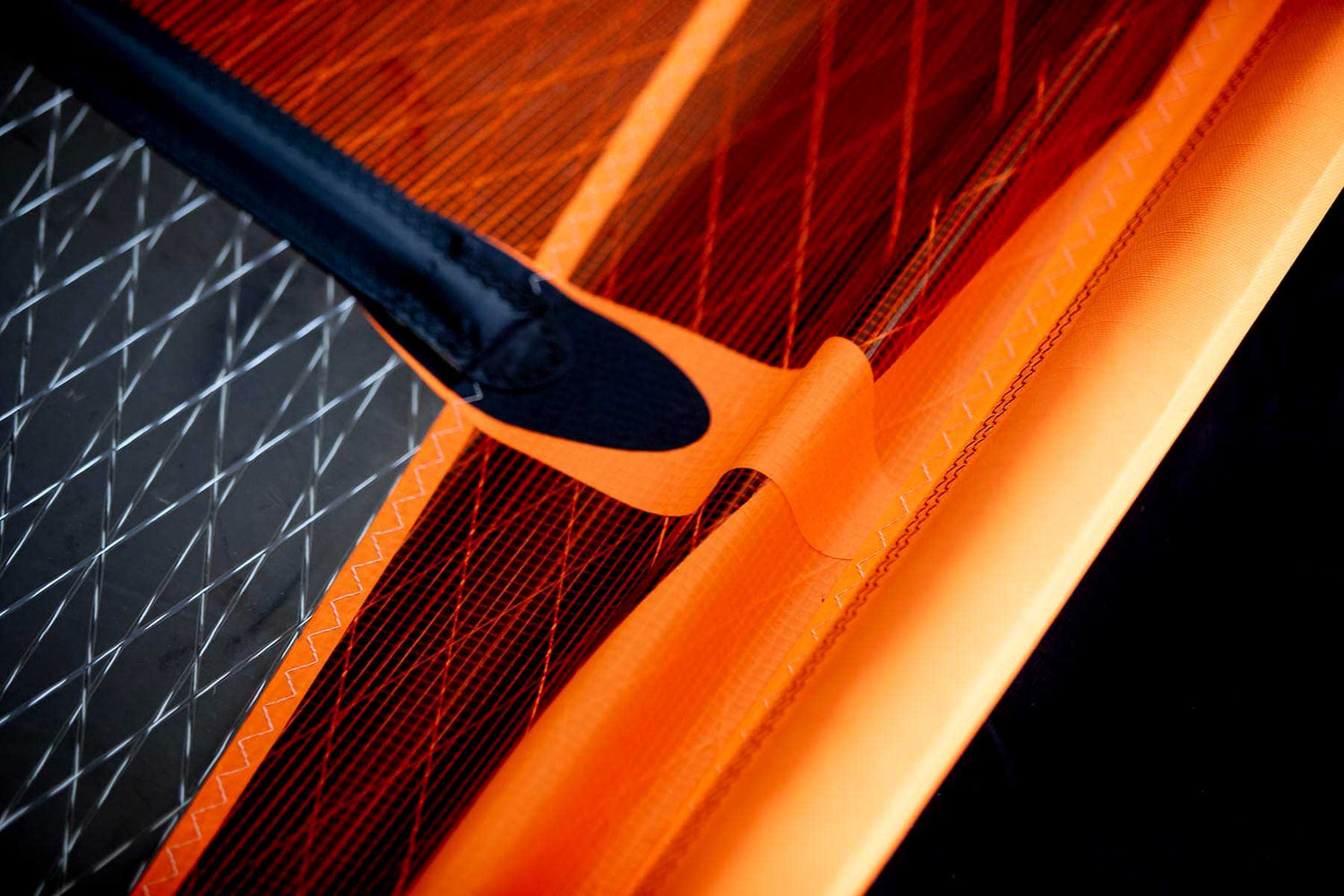 It's in the detail
Every part of an Ezzy sail is designed to perform, the right amount of twist to handle gusts, an optimised outline to maximise speed and performance and mostly without the use of cambers, instead the shape of the panels in the sail do all the work, creating sails that perfom in light winds and keep performing when it gets strong.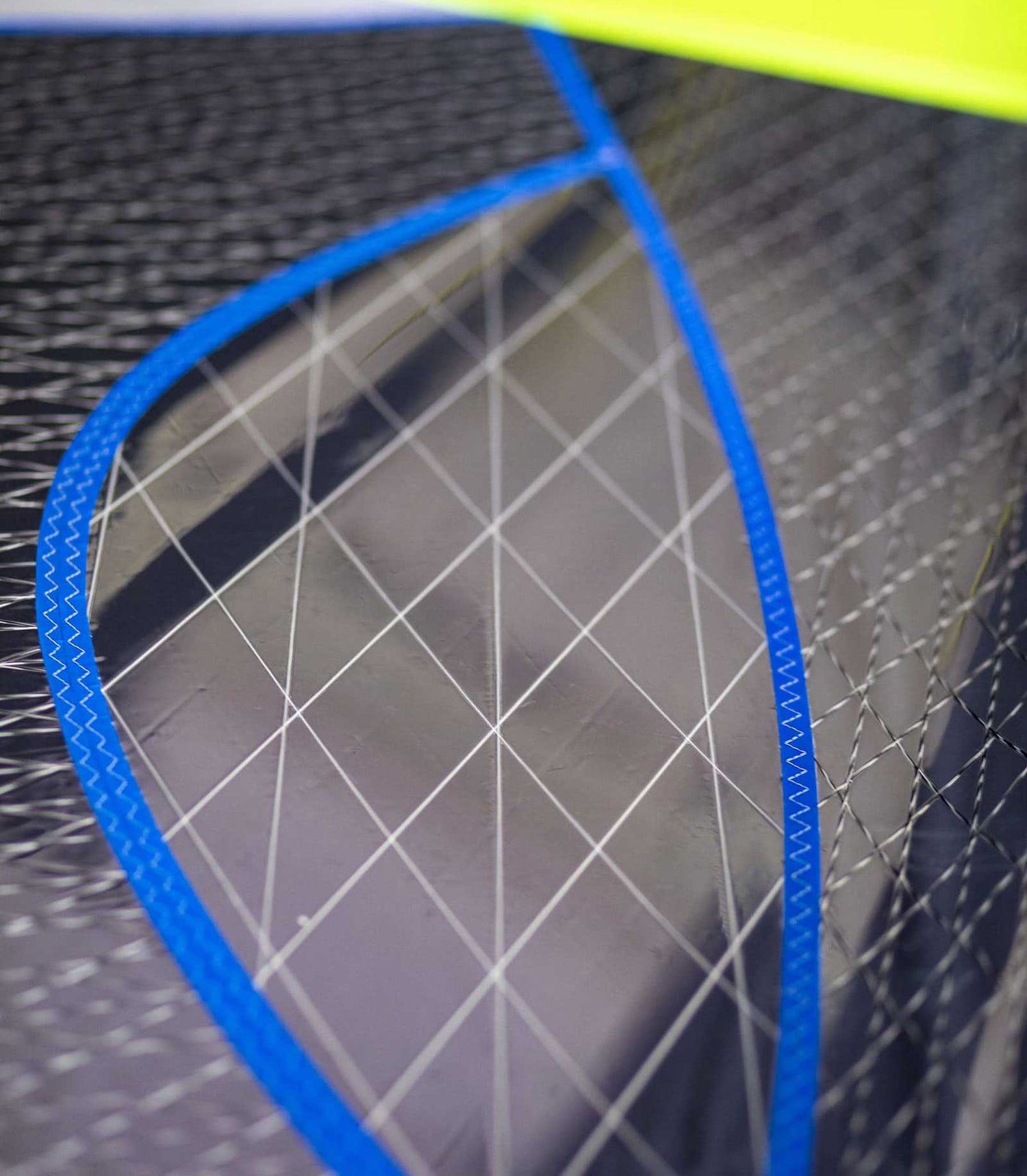 Materials
Technora
Super high tensile strength, it's 8 times stronger than steel and 3 times stronger than fibreglass
Features include
Fatigue resistance
Dimensional stability
heat resistance
Chemical resistance
Tri-Lite Scrim
Weighs 40% less than monofilm
Tear strength is much better than standard Xply
2-3x higher resistance to UV
Spectra® X-Film
1000x stronger tear strength than monofilm
Unique to Ezzy Sails
5x stronger tear strength than traditional Xply films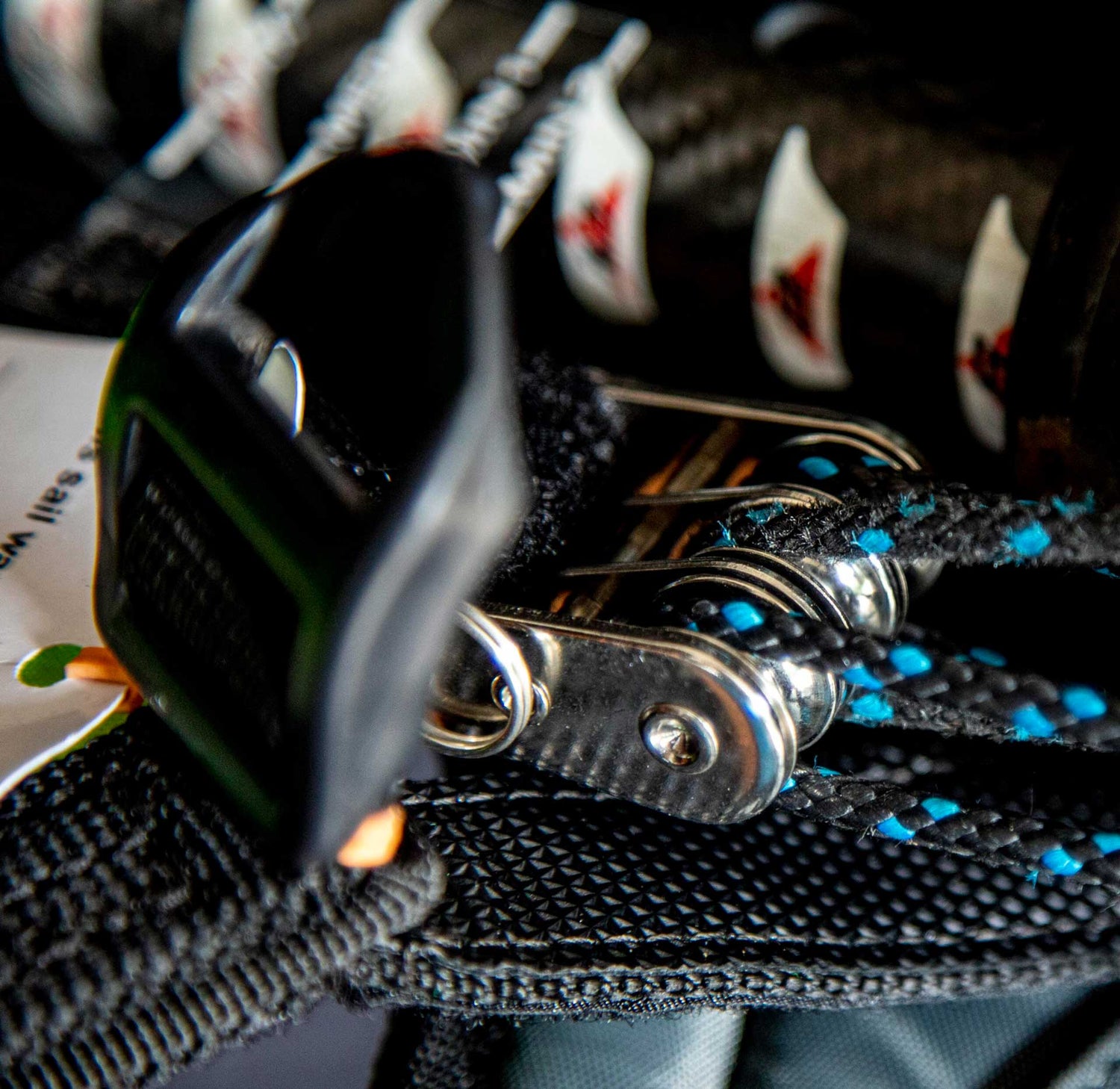 Rigging
To get the very best from your Ezzy sails, learning the proper rigging techniques is important as it's different to other sails due to the non camber more shaped style.
Ezzy sails are built to be tuned to the conditions so spend a little time understanding how to rig them and once mastered it'll make your session epic.
There are full details on rigging every Ezzy sail on Ezzysails.com, click the link below to go there.
Rigging guides on Ezzy.com