Ezzy
Share
The Ezzy Taka is available in the above sizes and can be bought through your local dealer
View full details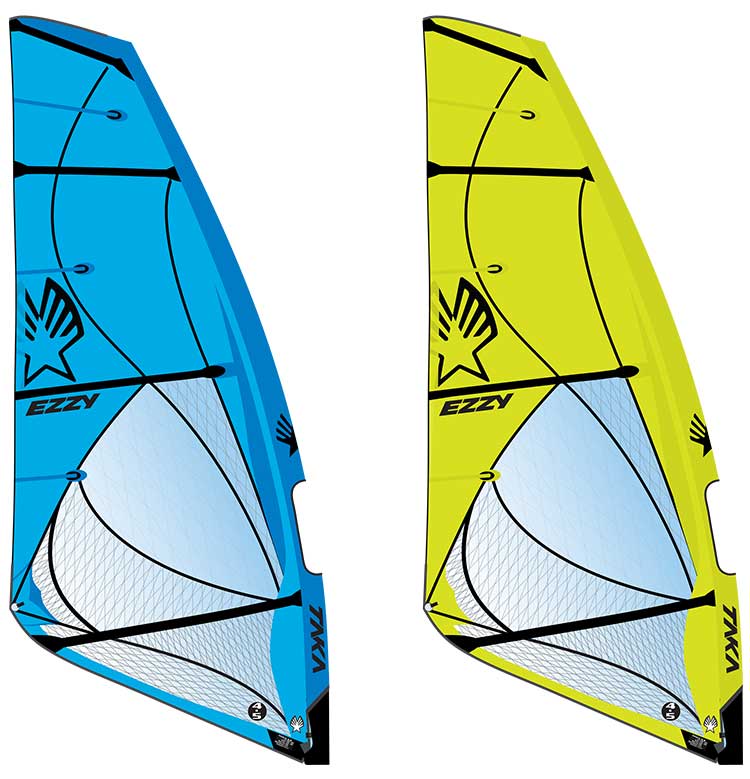 The hardcore wave sail
A massive leap forward for the new Taka, it's more stable, it's lighter and it's quicker to get going - like a new species compared to the previous versions
| Size | Luff | Luff | Boom | Ezzy Mast | Weight |
| --- | --- | --- | --- | --- | --- |
| (sq.m.) | Min (cm) | Max (cm) | Min-Max (cm) | Bottom/Top | Kgs |
| 3.8 | 367 | 371 | 133-143 | 340/370 | 2.55 kg |
| 4.1 | 377 | 381 | 141-151 | 370/370 | 2.75 kg |
| 4.5 | 388 | 392 | 148-159 | 340/400 | 2.89 kg |
| 4.7 | 394 | 398 | 152-163 | 340/400 | 2.96 kg |
| 5.0 | 400 | 404 | 156-167 | 370/400 | 3.03 kg |
| 5.3 | 413 | 417 | 162-172 | 400/400 | 3.16 kg |
Performance
It's not just because it make tricks easier, it accelerates early and has a huge range, it adapts to low or dropping winds that normally see you off the water will keep you out for much longer, so when everyone else comes in you'll get all the waves.
It's super maneuverable on the waves but keeps stable with plenty of power in a straight line. It's super tough and designed not to break when the waves break on top of you.
It's a 100% wave sail so if you're going for easy backloops, 360s on the wave or forwards, this is the one for you.
Calibrated rigging
Every Taka sail is rigged and calibrated in the Ezzy factory to allow you to tune the sail in seconds, simply downhaul until the base of the mast lines up with one of the settings, Max, Mid, Min 1 or Min 2 for very light winds.