Ezzy
Share
The Ezzy wave is available in the above sizes and can be bought through your local dealer
View full details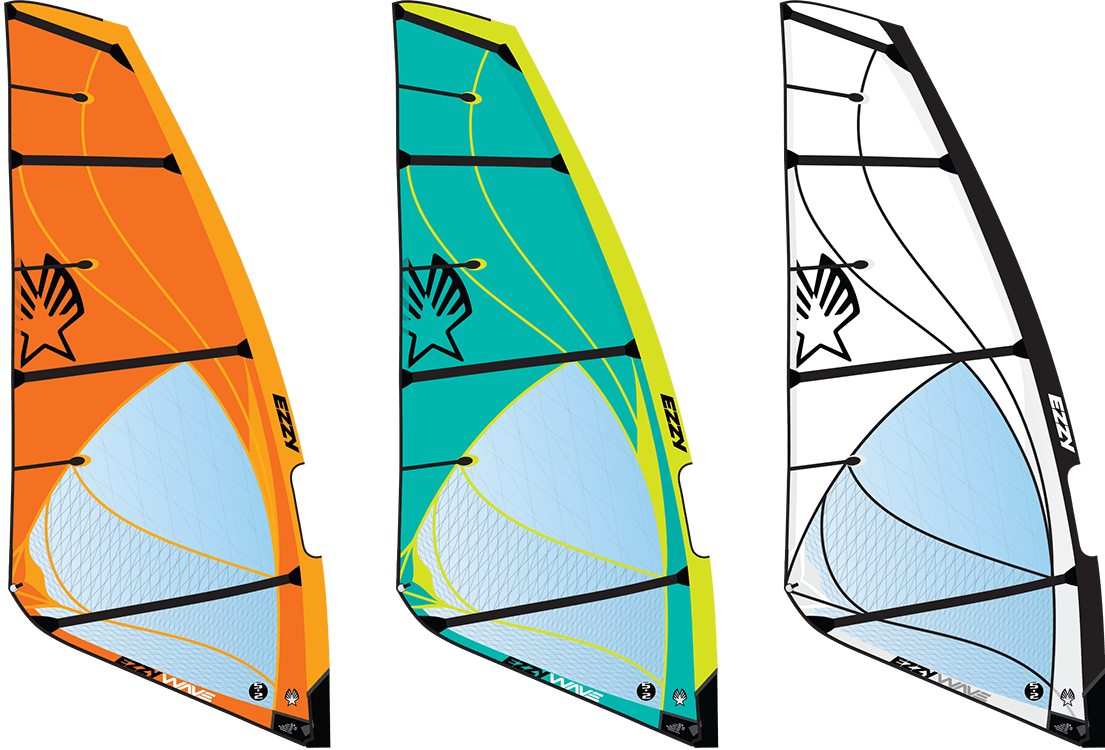 This is the one that's recommended to everyone, the Wave is the Ezzy flagship and for good reason with its lightweight high performance coupled with quality construction
It's lightweight and easy to maneuver both on waves and in the air
| Size | Luff | Luff | Boom | Battens | Ezzy Mast | Weight |
| --- | --- | --- | --- | --- | --- | --- |
| (sq.m.) | Min (cm) | Max (cm) | Min-Max (cm) | | Bottom/Top | Kilograms |
| 2.8 | 325 | 329 | 127-137 | 4 | 315/340 | 2.22 kg |
| 3.0 | 338 | 342 | 139-149 | 4 | 315/340 | 2.30 kg |
| 3.4 | 351 | 355 | 139-149 | 4 | 340/340 | 2.40 kg |
| 3.7 | 364 | 368 | 145-155 | 4 | 340/340 | 2.51 kg |
| 4.0 | 372 | 376 | 145-155 | 4 | 370/370 | 2.75 kg |
| 4.2 | 380 | 384 | 145-155 | 4 | 370/370 | 2.75 kg |
| 4.5 | 389 | 393 | 150-160 | 4 | 370/370 | 2.85 kg |
| 4.7 | 397 | 401 | 154-164 | 4 | 370/400 | 2.93 kg |
| 5.0 | 407 | 411 | 159-169 | 4 | 370/400 | 3.01 kg |
| 5.2 | 415 | 419 | 163-173 | 4 | 400/400 | 3.11 kg |
| 5.5 | 423 | 427 | 168-178 | 4 | 400/430 | 3.18 kg |
| 5.8 | 438 | 442 | 168-178 | 5 | 430/430 | 3.48 kg |
| 6.3 | 454 | 458 | 178-188 | 5 | 430/430 | 3.65kg |
Feels so good you'll think you bought a new board too
The luff curve has been refined to ensure power remains in the same place throughout the range of sizes.
The batterns have been pulled back a little which gives a difference you can't see well but you'll definately feel it with it's easier flip and depower.
Visually you'll notice there's an extended clew which gives better stability and is really noticable when you jump.
The bigger sizes get going faster when the wind is lighter and have a more direct power delivery.
There are bigger windows in all sizes - this matters more than you think!